Wholesale Nursery Growing Quality Trees & Shrubs Serving McMinnville TN
At Steve Myers & Son, it is our goal to be your preferred B&B Nursery and provider of quality trees. With Over 30 years of growing experience, we work hard to ensure top quality wholesale plants for our customers. Please take a moment to review our plants available and browse our web site. We look forward to working with you soon!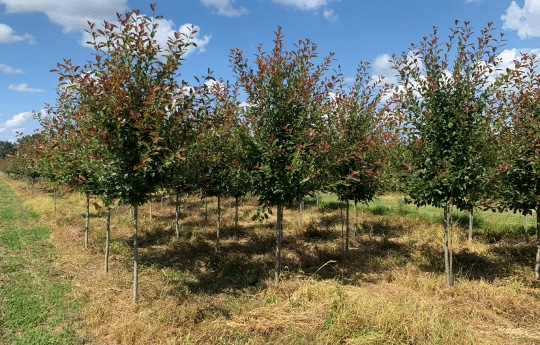 Specializing in Quality Wholesale B&B Trees and Shrubs for McMinnville
We carry finished plants for your containerizing needs to generate spring and early summer sales
Top Warren County B&B Trees

Maple

Birch

Redbuds

Dogwood

Sweetgum

Poplar

Crabapple

Blackgum

Cypress

Elm

Juniper

Arborvitae

Planetree

Flowering Cherries

Pear

Oak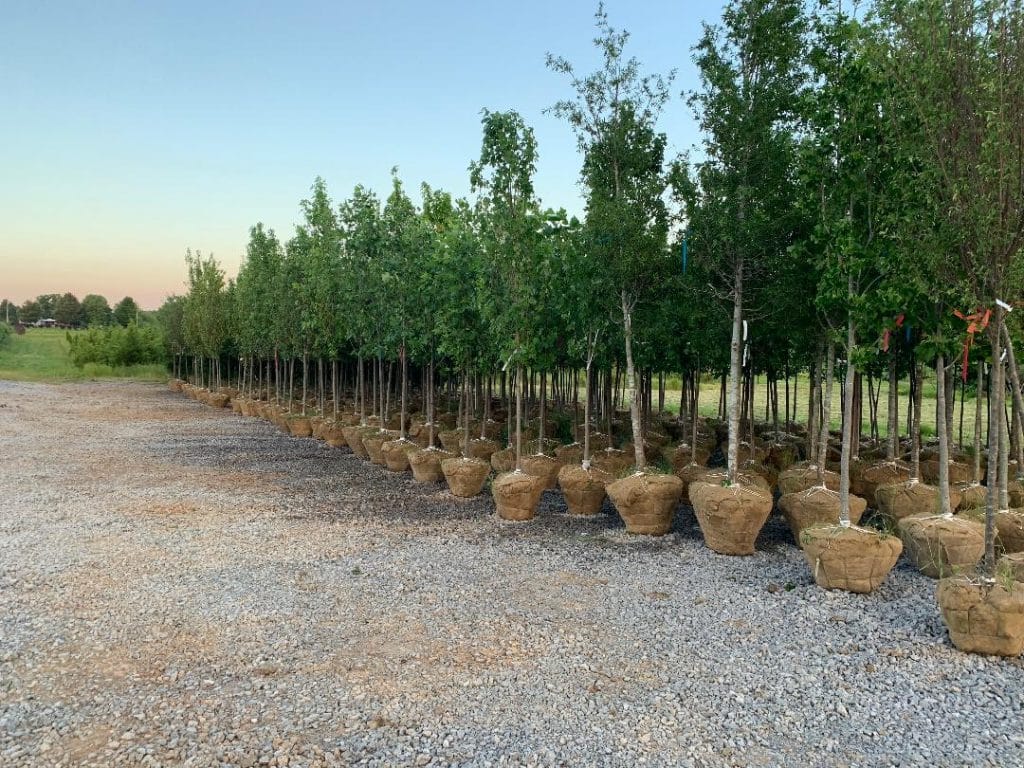 Our Plants are Graded by the American Standard for Nursery Stock.
Orders are individually tagged and dug.
McMinnville is the county seat of Warren County located in Middle Tennessee. It is the biggest city in the county and is the center of the majority of the local businesses and services. McMinnville has over 450 nurseries in business. This is why it has been given the title of "Nursery Capital of the World". Steve Myers & Son Nursery is one of the best
tree nurseries in McMinnville Tennessee
. The Caney Fork River and the Western Railroad are the main routes for big industrial shipments. Transportation like this is necessary because not all places allow for trucks to travel.
McMinnville
, like most other smaller American cities and towns, has redone a good bit of its local downtown area. Main Street McMinnville is the center for this non-profit new life experience and has been funded by the National Trust for Historic Preservation. Another large source of funding is Tennessee's own Main Street Program. This has allowed for many new local businesses to spark up such as tree nurseries in McMinnville Tennessee and provide the citizens with new experiences. Six different state routes run through and around McMinnville; U.S. 70S/State Route 1, State Route 56, State Route 55, State Route 380, State Route 286, and State Route 108. This allows for many options of transportation to larger cities for industrial use. A downside of having many routes is that the roads stay somewhat packed. Warren County Memorial Airport is a county-owned public-use airport. The airport serves this city and Warren County. The city may surprise you as it has a lot of charm for those looking for a great place to live and start a family. Along with public schools, there are Christian Private schools offered nearby. The city holds many yearly events and celebrations for entertainment. Most of the events are outside with plenty of things for kids to do and food to choose from. On special occasions, there are events held just for the purpose of local businesses' growth. This allows for people to meet neighbors and open new business opportunities.