History of McMinnville TN
In 1807 the Tennessee General Assembly established Warren county as the 13th county in Tennessee. A while back, the neighboring White County laid south of the Caney Fork River along the Highland Rim. It also had some portions on the Cumberland Plateau on the east and in the Central Basin on the west. In March 1810 the county court commissioners bought a piece of land for a county seat that would later be named McMinnville. 
It was named after Joseph McMinn, who was the Tennessee State Senates speaker at the time the county was formed. The county first consisted of about 900 square miles but later was reduced to 433 square miles to help establish areas such as Cannon, Coffee, DeKalb, Van Buren, and Grundy Counties.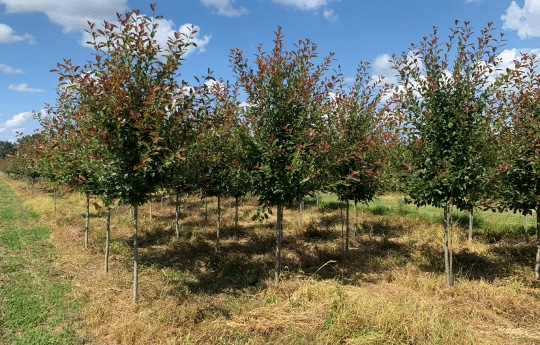 This county is still well known for its farming business which mainly consists of nurseries. This area had a rather successful orchard industry mainly from apples that thrived before the Civil War. Steve Myers & Son Nursery is one of the wholesale nurseries McMinnville Tennessee offers. The construction of the Manchester and McMinnville Railroad illustrated the most significant advancement of the economy, within the first 50 years.
After WWI, the material and lumber drives became the main source of employment for the area which included the city of McMinnville. However, they were not resistant to the Great Depression and many people moved north after the failure of the Tennessee Woolen Mills. Many other companies followed along with these industries. After WWII was over, these industries took off which allowed for more growth in the area. School systems like Motlow State Community College and Tennessee Technological University were offered. After a bit of time, things have only kept progressing for the people of Warren County and McMinnville. Because of this, projects like an eighteen-hole golf course and the civic center are big focuses for recreational-type activities. The four-lane highway from McMinnville to Manchester to Cookeville displays the beauty of the countrys mountains and rivers. Not only does this draw in scenic tourists, but also those looking for a more rural area to start their lives.