Wholesale Nursery Growing Quality Trees & Shrubs Serving Murfreesboro TN
At Steve Myers & Son, it is our goal to be your preferred B&B Nursery and provider of quality trees. With Over 30 years of growing experience, we work hard to ensure top quality wholesale plants for our customers. Please take a moment to review our plants available and browse our web site. We look forward to working with you soon!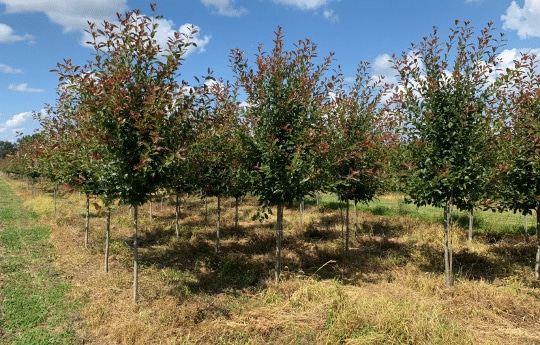 Specializing in Quality Wholesale B&B Trees and Shrubs for Murfreesboro
We carry finished plants for your containerizing needs to generate spring and early summer sales
Top Rutherford County B&B Trees

Maple

Birch

Redbuds

Dogwood

Sweetgum

Poplar

Crabapple

Blackgum

Cypress

Elm

Juniper

Arborvitae

Planetree

Flowering Cherries

Pear

Oak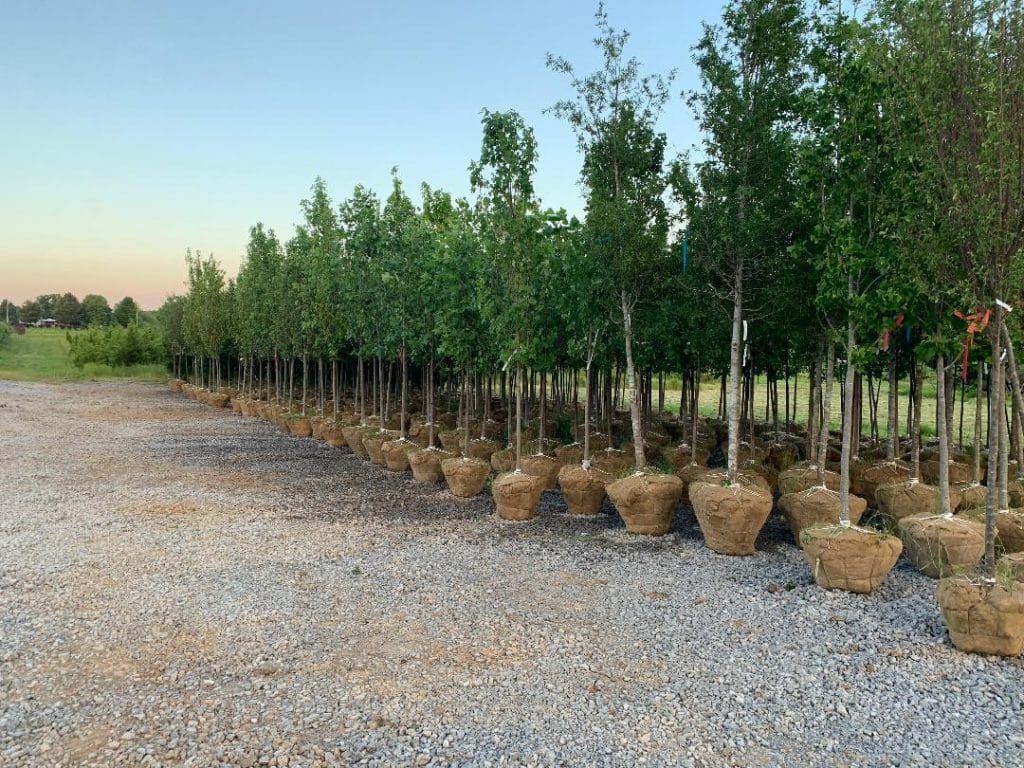 Our Plants are Graded by the American Standard for Nursery Stock.
Orders are individually tagged and dug.
Murfreesboro Tennessee is a very well known area. It is also very known for its American Civil War history. It is a city and the county seat of Rutherford County, Tennessee, United States. Stones River Battlefield is right next to Stones River Cemetery where over 6,000 Union soldiers were laid to rest. It was the state capital from 1818-1826, it was taken over by Nashville. As of today, it is the largest suburb of Nashville and the sixth-largest city in Tennessee. The city is the center of the population of Tennessee and the center of geography in Tennessee. Since around the 1990s, Murfreesboro has been the fastest major growing city in Tennessee.
It is the 6th largest city in Tennessee and the 172nd largest city in the United States. Murfreesboro Tennessee, as of the last census, has a population of 152,358. Murfreesboro continues to grow at a rate of 3.72% per year and its population has gone up by 40.09% since the most recent census. The area code is 615 and it sits at an elevation of 620'. Shane McFarland is the mayor. On October 27, 1811, the Tennessee General Assembly picked the location for a new county seat for Rutherford County and named it "Cannonsburgh" in honor of Newton Cannon, who is the representative to the Assembly for that area. William Lytle suggested that it be renamed Murfreesborough In November 29, 1811. He suggested this after the Revolutionary War hero Colonel Hardy Murfree. The name was shortened to "Murfreesboro" in January 1812. The town was formerly founded having rights. Author Mary Noailles Murfree was his great-granddaughter.
Murfreesboro is highly known for its popular locations like; Stones River National Battlefield, the Civil War-era battlefield and cemetery, Oaklands Mansion, Cannonsburgh Village, Discovery Center at Murfree Spring, The Center for the Arts, Carriage Crossing, Mayday Brewery, Hattie Jane's Creamery. This area is populated and sought after, and would be perfect for you. Steve Myers & Son Nursery is Murfreesboro Tennessee's wholesale nursery.